Local Lovlies

Click and collect in-store

Sage + Clare

Exclusive stockists
We're so glad we found each other, we can just tell this is the start of something beautiful. OK … so who are we? Put simply: we're here for the décor addicts. We're a Mackay-based boutique and online store selling an eclectic mix of homewares, furniture, jewellery, fashion and so much more. We're pretty darn good at finding unique and one-of-a-kind gifts, whether it's something you're buying for a friend, your family or something to spoil yourself with.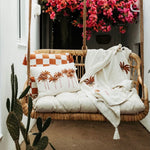 We only stock things that make our heart happy and know will make yours sing too.
From the moment you walk into our store, you'll never want to leave. From artisanal jewellery to locally-sourced lifestyle goods, to to-die for handbags and on-trend fashion pieces, whatever your heart desires, we're sure you'll find it when you shop with us.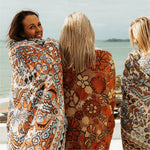 Now that you've found us, we can't wait to help you find something beautiful.
Whether that be in-store or online. Our friendly and always-smiling founder and owner Gill is at the ready to help with whatever you need. She knows a thing or two about what makes an amazing gift (everything you see in-store or online is hand-picked by her and is something she would personally love to have in her own home!)